Empowering youth.
Enhancing research.
Establishing discourse.
We need actionable research on youth centric issues,
but there's a big information gap.
Young people are a crucial demographic data point when it comes to political research
we enhance existing knowledge and build onto political discourse by shedding light on age
and youth as a vital variable in research.
Young people's issues and causes need to be brought into the mainstream.
65%
of the population under the age of 29
Information is power.
Disseminating quality research by and for the youth helps develop them as a socio-political category.
1.
Closing the information gap within political research
2.
Developing robust frameworks for implementing youth programs
3.
Ensuring young people are taken up as a consequential point of focus in policy
Democratic participation is enhanced by accurate and unbiased research. The Centre for Youth Policy allows young Indians to make this possible.
Research is creating new knowledge.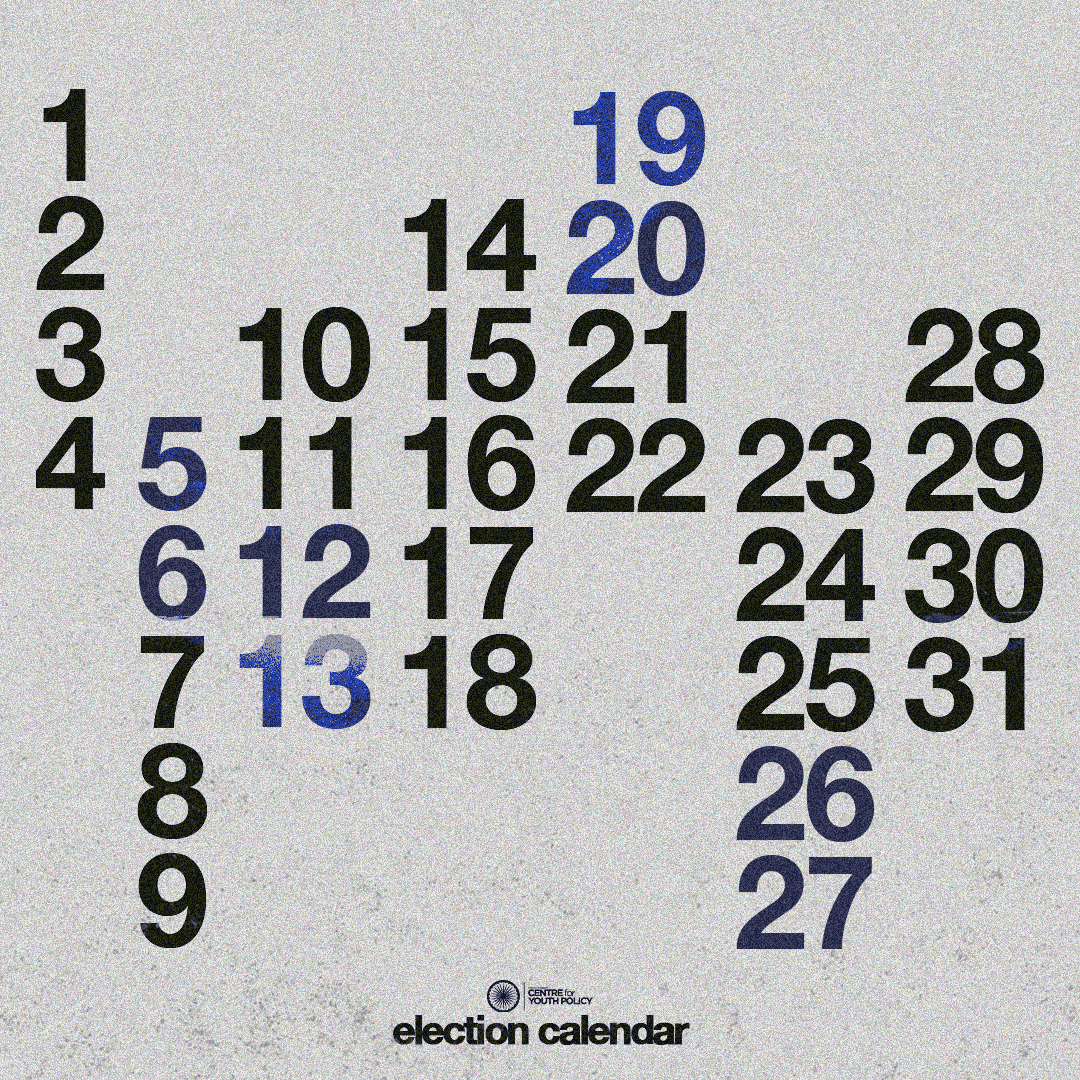 Election Calender
A one stop directory for all upcoming elections in India; from the local Panchayat to the national level Parliament.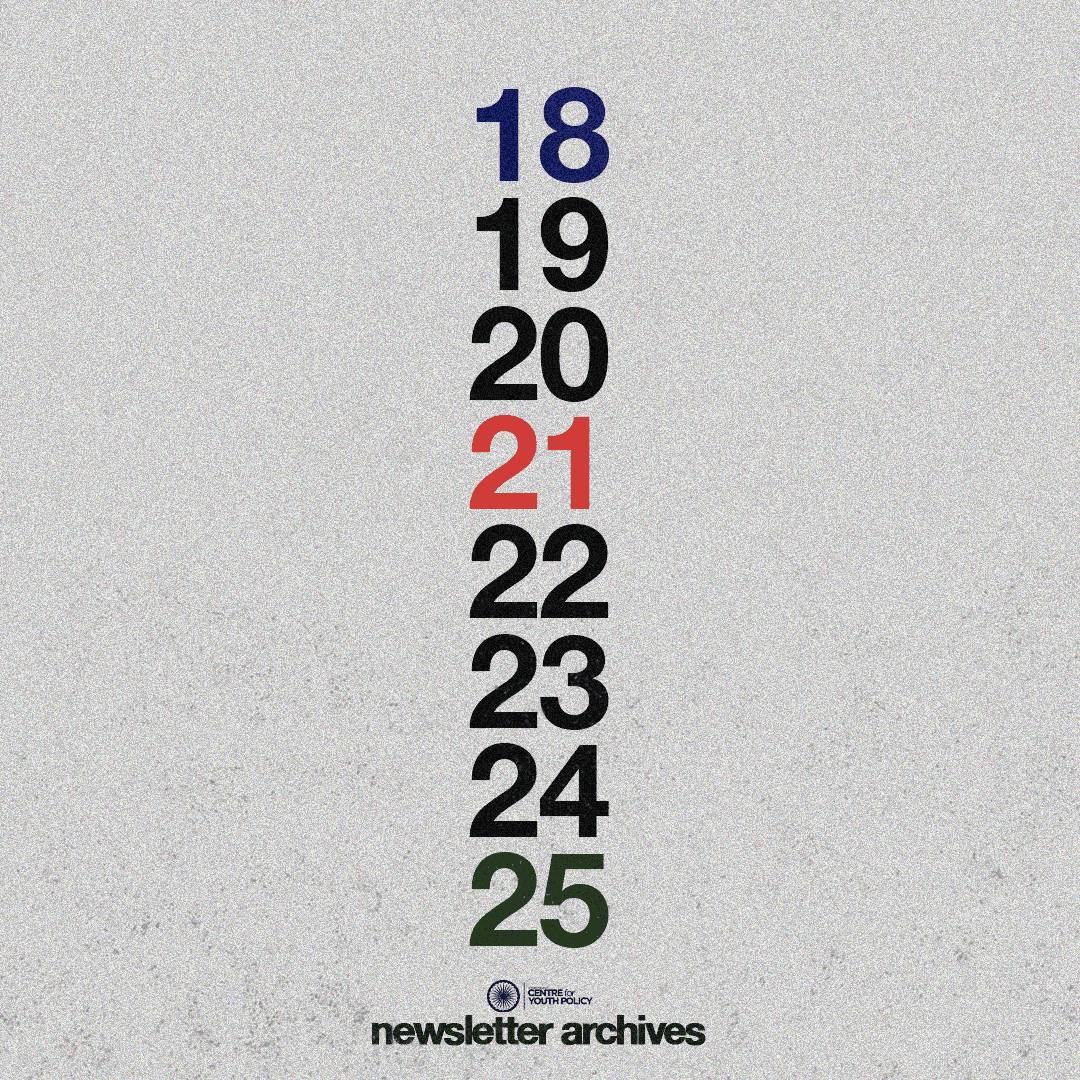 Participation Tracker
A tracker of youth political participation in voting and contesting.
CYP Publications
SUBSCRIBE FOR NEWS AND UPDATES ON INDIA'S YOUTH AND DEMOCRACY